About Us
Why I Started This Ultra-Unique Publishing Company
by Andy Snyder, Founder
The idea for Manward Press first came to me during my time in Alaska. I was living and working in some of the state's most remote wilds – no roads, no electricity, nothing on the radio dial.
My clients – mostly men – came from all over the world, paying thousands of dollars to learn what I do and how I do it. Most of them came to me feeling unfulfilled and jaded about the lack of control in their lives. But after just a couple of days together – and after teaching them just a few simple skills – they left with a renewed sense of purpose and vitality.
The change in such a small amount of time was nothing short of amazing.
I was doing powerful work. Sensing a much larger problem, I wanted to do more.
The truth is, most men are helpless on their own. Because of this, the average modern man lacks a sense of true fulfillment.
The typical man lacks the skills and knowledge to meet his full potential. He can't survive on his own. He has great trouble building (and keeping) wealth. He can't maintain strong relationships. And he's frustratingly constrained by modern society.
He's a far cry from his primal self… the way we were created to perform.
I founded Manward, an ultra-unique publishing company, as a full-on attack on that debilitating notion. It was my way of "scaling up," going from changing hundreds of lives to changing hundreds of thousands of lives.
To bust through the barriers created by modern society, Manward focuses intently on just three scientifically proven ideas that all men must master in order to reach true fulfillment.
They are Liberty, Know-How and Connections.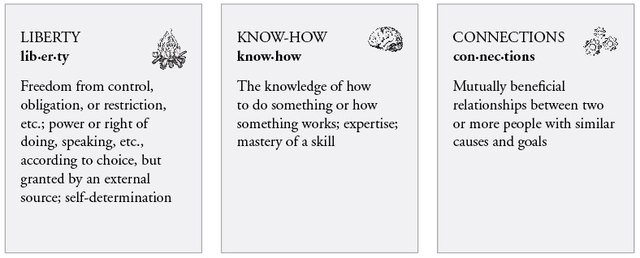 We call them the "Triad." Everything at Manward is aimed at them.
Everything.
Men who master the triad are happier… wealthier… and have better relationships. Science proves it.
We're not conspiracy-focused preppers. We're not preaching some get-rich-quick scheme. And we're not misogynistic fools.
No, Manward is about just one thing… publishing ideas that lead men to richer, fuller lives that overflow with freedom.
Be well,
Andy
[bottom-digest-ad]